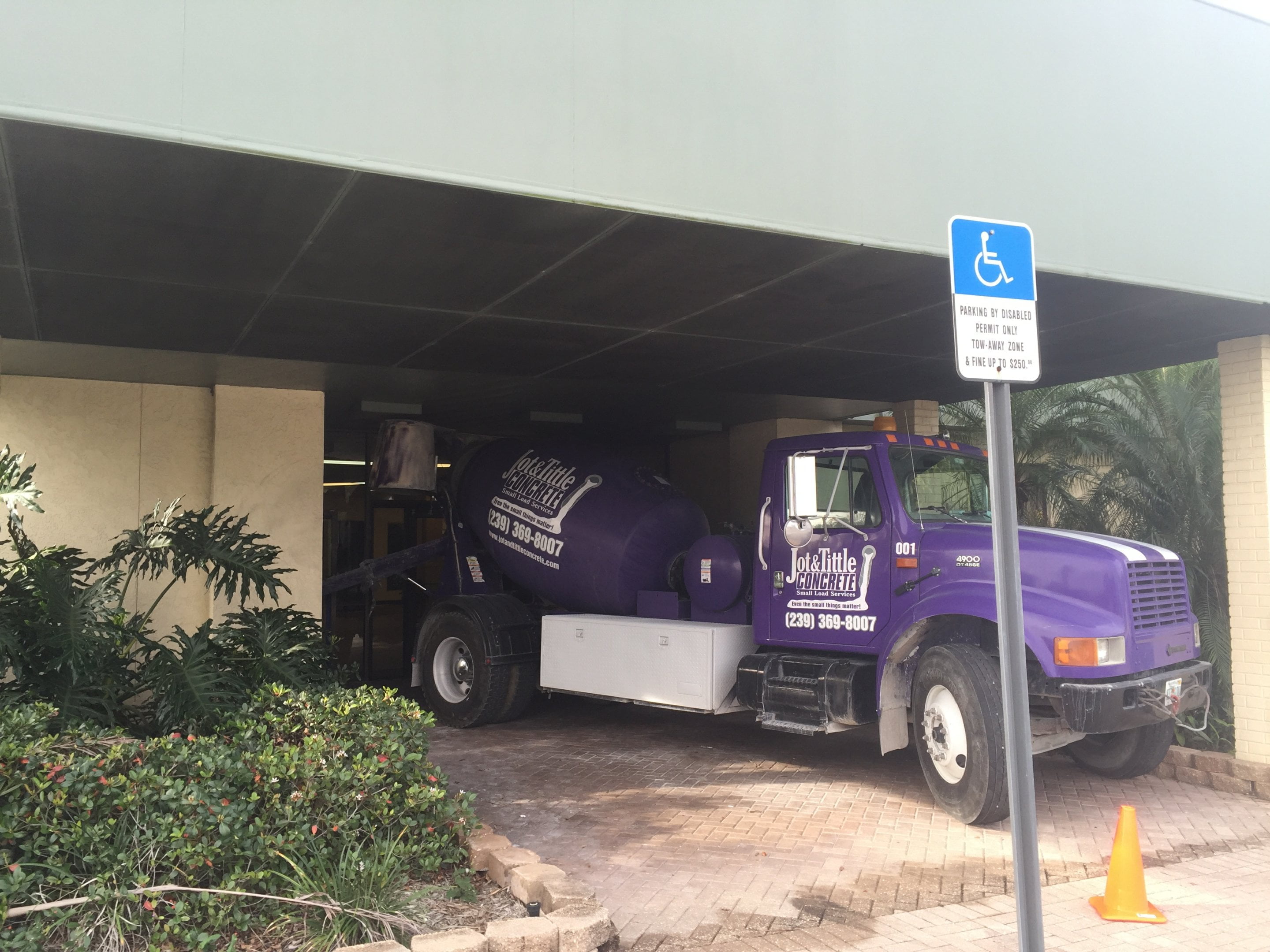 Concrete delivery under a building.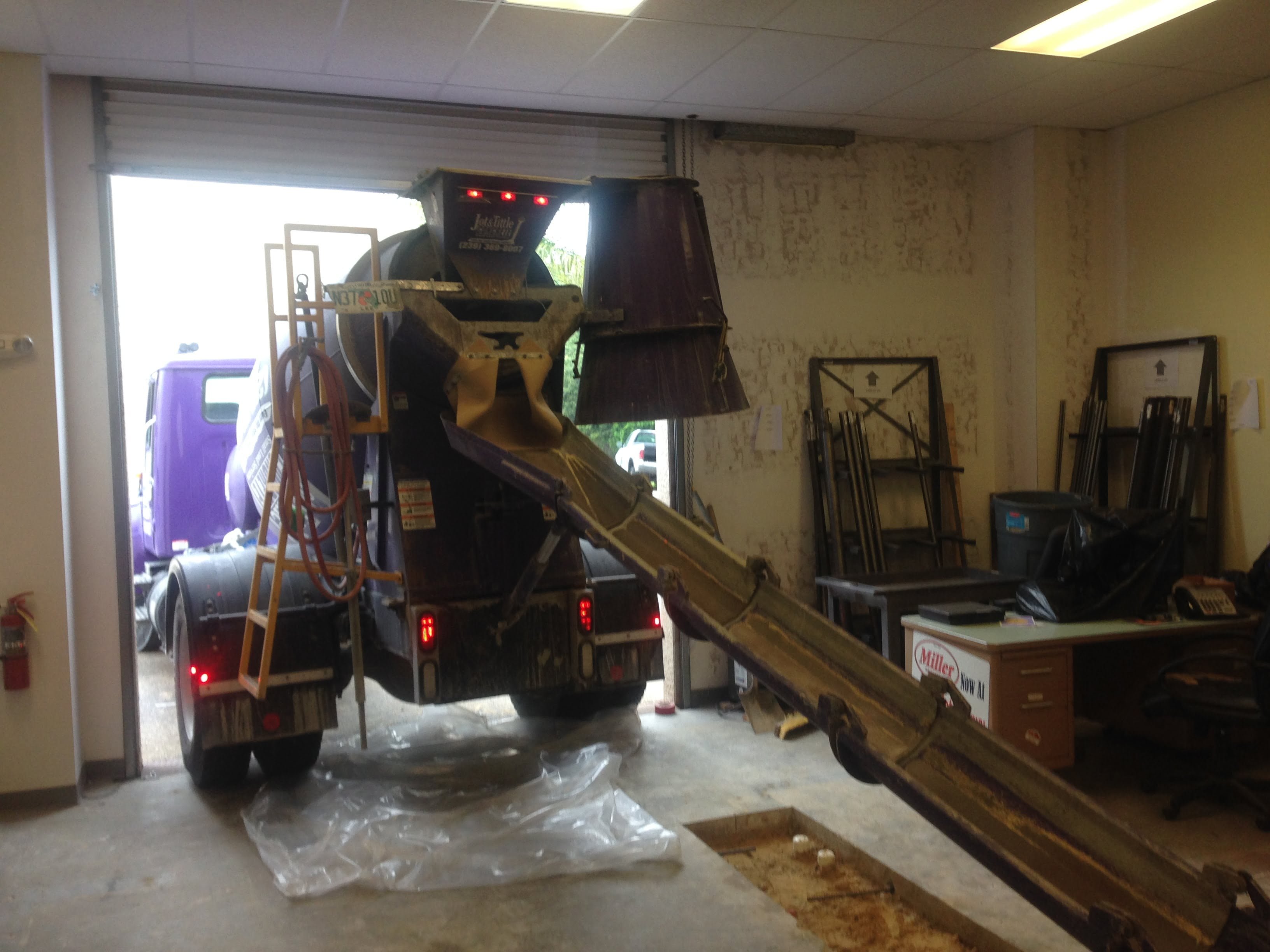 Concrete delivery inside a building.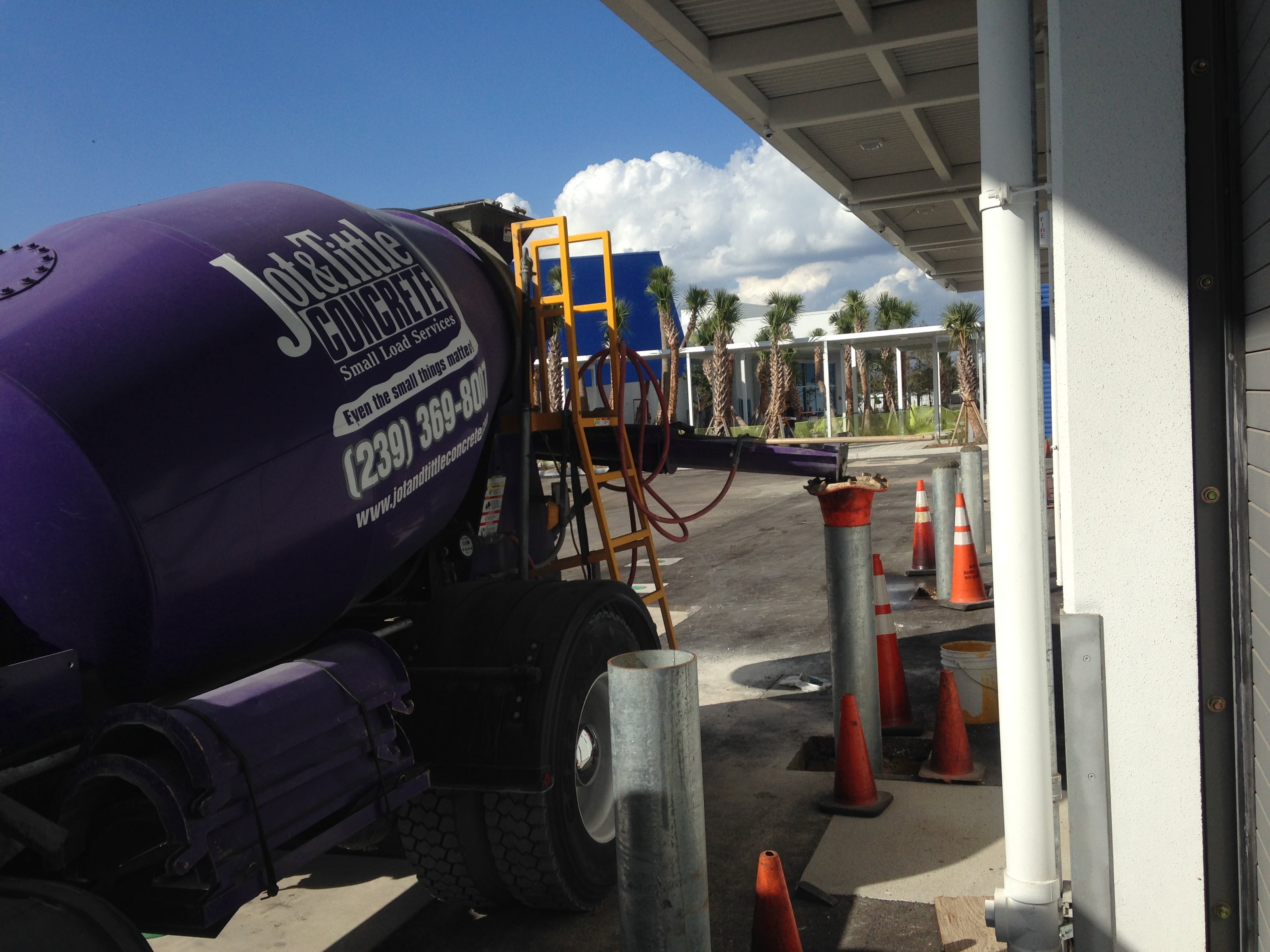 Delivery of 1 Yard of Concrete for Rock Solid Pavers
3.5 Yard iMxers on Singe Axle Trucks
Delivery of 3.5 Yards of Concrete for Shadow Wood Golf & Country Club
Delivering concrete, Driving on the Cart Paths at Shadow Wood Golf & Country Club
You save time and money by using Jot & Tittle Concrete! Call us today for information!
Over 20 Years of construction experience serving Lee, Collier, Charlotte, and Hendry Counties
I was a builder in NJ for 40 years, and never experienced the dedication to making sure the concrete was delivered, mixed correctly, and all done with a smile on the drivers face. This is how I ran my business always, and it made me feel great to see some still care about the product and especially the customer service. They made sure the unique sized truck was very close to the pour site under tricky conditions. Suggested the right consistency of the mix, which made the job much easier to finish, with much less labor
WE HAVE WORKED WITH JOT & TITTLE FOR OVER A YEAR, AND FROM START TO FINISH OF A PROJECT THEIR CUSTOMER SERVICE IS OUTSTANDING. FROM THE EASE OF ORDERING CONCRETE. TO THE DELIVERY ON THE JOB EXCELLENT SERVICE. THE ABILITY TO ADAPT TO AN EVER CHANGING SCHEDULE
A friend told us about you folks and you all were as good as mentioned. You all were very personable on phone and during delivery.
Thank you so much. Your time and service is greatly appreciated. Everything was wonderful about your service.
As a first time customer I had a few questions regarding the process. Sammy was extremely helpful in answering all of my questions and concerns. The delivery went smoothly with no hitches.
Fast friendly service and best price around.
You did everything well. Notified me of a possible earlier delivery, and kept me updated.
Everything was perfect: time, exit, and customer satisfaction.
Driver was patient. Person who took order was very pleasant and nice to speak with.
Driver was polite and gave advice on how to level and finish project. Will definitely use them for future projects.
Sam and Steve were very helpful and accommodating. They went way above the job description to help us.
Showed up at scheduled time. Showed concern for adjacent property. Assisted with placement of concrete.